At the root of ALL suffering is resistance to what IS.  Let's look into this…all emotional suffering is a result of someone resisting the reality of a situation.  It is the hope that something that happened would've happened differently.  Although this is understandable, it's also unnecessary.  Suffering is optional.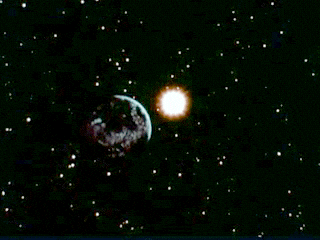 These are some BIG statements!  They are also true.  This doesn't mean that to end all suffering is easy, it just means it's possible.  All spiritual Truths are very simple, simple but not necessarily easy.  If you're able to fully grasp the Truth and implement it, it's easy also.  Most people however will have resistance to the fact that suffering is optional, it's a defense mechanism to protect themselves from self-blame.  There's really no reason to protect ourselves from the Truth because it is what sets us free.  There is no judgement, just a better understanding of how we can live a happier existence! 
So, to bring your suffering to a close you must practice acceptance.  Acceptance of the reality that is before you.  It doesn't mean you have to like it, it just means you must accept the reality of it.  And let's think about this for a moment…what is more futile than resisting reality???  It makes as much sense as resisting the fact that the earth revolves around the sun…it just does.  You may not like it…but it does.  Resisting the fact doesn't help anything.  Accept it and get ready for winter…because it's coming. 
Now that you know the Truth of suffering, begin to look at small situations in your life and set yourself free from the suffering of them.  After success there you can begin to implement this Truth in larger areas of your life and experience larger freedom!  Begin today, you deserve it, you've suffered long enough!
Please reload