Often times people work very hard on themselves to become happier, more successful, more grounded, more peaceful, more connected, etc.  This is a wonderful undertaking!  However, they often get caught up in the "doing" and never get to the "Being".

The world we live in is very linear, it progresses from one stage to another sequentially.  Think of school, we learn certain things sequentially until someone tells us we passed the class or we graduated, then we know we're done.  In self-growth it's not linear, there is no graduation, no ending, it's just a journey picking up pieces along the way, constantly becoming a better version of ourselves.  So, when do we get to experience the fruits of our labor?  When do we get to live in the joyful existence we've worked so hard to create?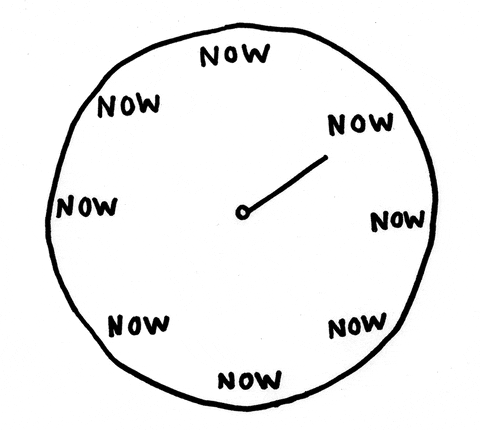 The answer is NOW!  If you're caught up seeking, you'll never find.  The truth is that your happiness is here…now.  You can take in much self-knowledge and new perspectives but the time to implement them and feel the joy of experiencing them is now!  So make sure to Be happy, to Be peaceful, to feel these things as you walk your walk.  Be the person you've worked so hard to become.  You've done the work, you might as well reap the rewards!

One of the best ways to do this is to take a giant step back from your current life and put it into perspective.  Who were you 10 years ago?  5 years ago?  Last year?  What have you learned in the last 6 months?  How have you changed?  If you've been working on yourself, the changes can be dramatic!  If they're not, perhaps you need some help…then get it.  If you haven't been working on yourself, take a good look because the future is going to look very much like the present and the past if you don't start now.

For many of you reading this, you have started and may not be giving yourself the credit you deserve.  Remember there is no finish line, the time to enjoy life and your new-found outlook is now.  Life is what happens when you're busy doing other things…and that includes spiritual things and self-help things.  Don't get too busy learning and growing and miss the opportunity to experience the joy of living!  Your life is now…enjoy it!
 
Please reload